It's no secret that life is marred by countless trials. And so often when we are burdened with a challenge, we think that God has abandoned us completely. But what if that isn't the case? What if it was God is giving you hard time for a reason?
"So why is God giving me a hard time?"
So why does god put us through hard times? Why do we lose our businesses? Why did God allow the COVID-19 pandemic to happen? Why do we lose property, possessions, sometimes even people? Why do bad things happen to good people?
It's hard to think about it when you're in the midst of the hardships, but these trials do make sense. There are reasons for it — some of them we will like and some of them we won't. Here are some of those reasons.
This world is broken. When bad things happen to us, it's mostly because of this world, not God. We live in a reality that's broken and flawed. Justice systems are unjust. Resources are scarce. Leaders are corrupt and greedy. People make mistakes. All these things contribute to our difficulties. It's not a secret that the Philippines is a poor nation, and the factors that influence that are all the brokenness of this present world— leaders who fail, economies that falter, and many other factors that give us all kinds of challenges in life.

We are broken. Sometimes, bad things happen to us not because God is putting us through hard times, but because we are. It's funny how we (and by we that includes me too) like to make a mess of things and then find someone else to blame. It seems like human nature. The age old question "why do bad things happen to good people?" is often a flawed question because truth is that no one is really completely "good." The Bible is clear about the state of our goodness- we have all fallen short of God's glory. As a result, bad things happen to us all the time, whether it's through our brokenness or someone else's brokenness.

God is fixing what's broken. And then there are those challenging circumstances that God allows to discipline us— to fix what is broken in us. As Hebrews 12:11 (ESV) reminds us, "For the moment all discipline seems painful rather than pleasant, but later it yields the peaceful fruit of righteousness to those who have been trained by it." When God puts us through the fire, it's because He wants to refine us. Without hardships, we wouldn't be where we are today.
Hard Times that Israel Went Through Were For their Own Good
Take for instance the moments in time when the nation of Israel fell into captivity, they often viewed it as a curse. But their captivity was always a means for God to bless both the nations of Israel and the other nations as well. Here are a few examples.
The Hard Times

Egypt

Brought
The time that Israel was under captivity and when the appointed time had come, God showed his power to both the Egyptians and Israelites through the nine plagues. By the time the Israelites left, they took a big chunk of Egyptian wealth with them. They became rich because of their captivity.
The Hard Times

Babylon

Brought
Again, Israel shared in the treasure of one of the biggest empires in the world, even purchasing land and earning the currency of the Babylonians. Talk about OFW remittances! And by the time God appointed Nehemiah to rebuild the walls of Jerusalem, they didn't use their own money. They got it from foreign investors. Moreover, when Daniel and his friends took a stand for God in Babylon, the whole empire came to know God and was saved.
The Hard Times

Rome

Brought
The Romans were key to the fulfilling of the work of the cross. No romans, no salvation from our sin. It's as simple as that. Also, the Roman empire was where the Gospel was first propagated.
In Isaiah 49:6, God said to Israel: ""It is too light a thing that you should be my servant to raise up the tribes of Jacob and to bring back the preserved of Israel; I will make you as a light for the nations, that my salvation may reach to the end of the earth."
God gives us a hard time because that's how he increases the vision for our lives, and uses us for mightier things. If God is giving you a hard time today, it's His way of using your situation to bless the nations.
Visionaries and Difficulties
People are often easily drawn to visionaries. Why? Because they light up the room, they bring energy and direction, and they make you feel important. Who wouldn't want that? But did you know that the biggest visionaries have been those that always gave people a hard time?
Take Martin Luther King Jr, for example. The way he challenged the minds of the African Americans was inconvenient. Winston Churchill was the same, in that he always made a big group of his constituents feel challenged. Visionaries always give people a hard time.
Of all the visionaries in history, God is the biggest visionary of all. He not only sees and knows the big picture, he is the big picture! And because he's a visionary, he often gives us a hard time. As the word of God reminds us after all—
"For my thoughts are not your thoughts, neither are your ways my ways," declares the Lord.
"As the heavens are higher than the earth, so are my ways higher than your ways and my thoughts than your thoughts."

Isaiah 55:8-9 (ESV)
"Lord, why is this happening to me?"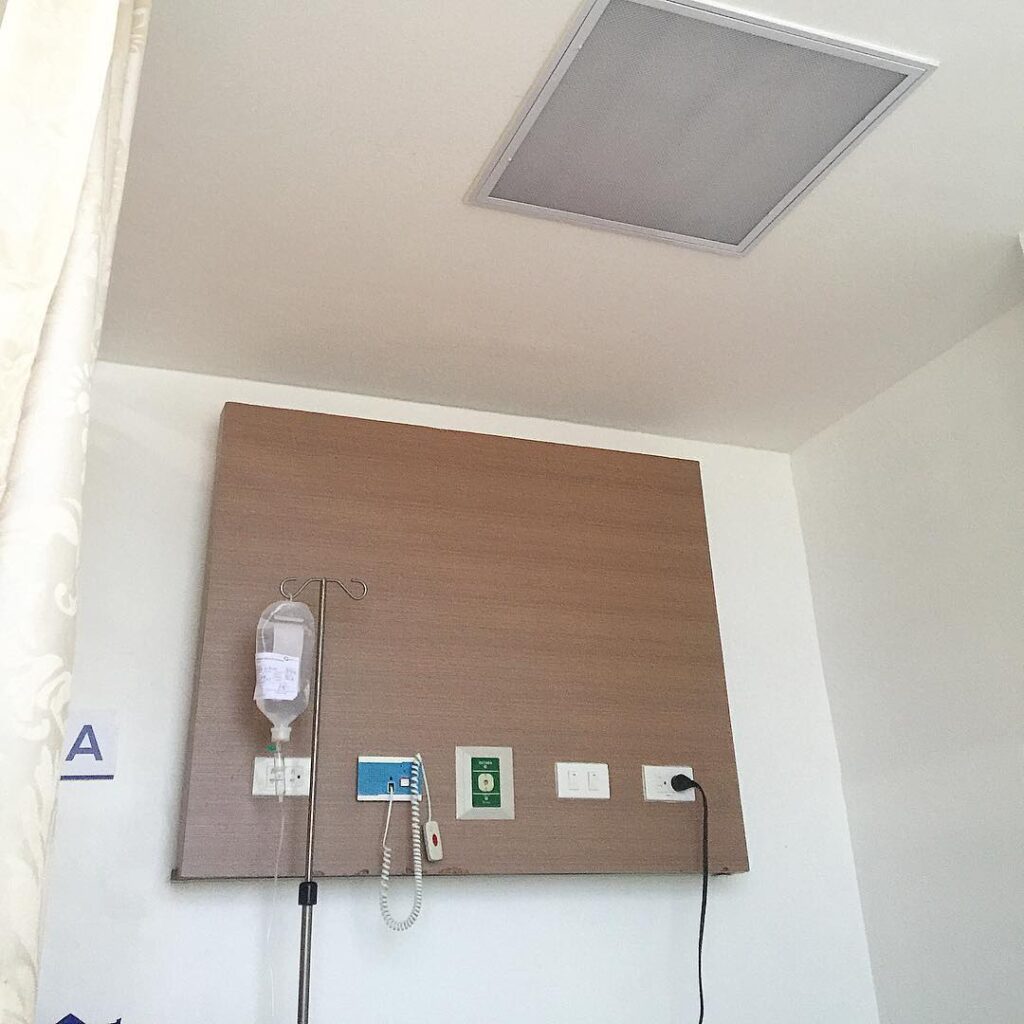 A few years ago, Ces had a miscarriage. It was one of the most difficult moments in our life together. But as we were preparing for her D&C process, I wrote this:
The conversation me and my wife had last night started heavy, remembering all the challenges to our health, finances and faith at the last chapter of this year. But in all we've gone through one thing we had in common was the overwhelming peace of God.

If that's not God's grace then I dont know what is. Christ is still our greatest prize and there is a message behind this great mess.

If you're reading this now and you're overwheled by trials of your own, I want you to know, dear friend. that you are on my mind and I uplift you in prayers. Moreover, you are on God's mind and in His hands too.

This is not the end of the rope for you. God is setting you up for greater things. I prophesy breakthrough, growth, strength, clarity, purpose and every good and perfect thing that comes from the Father of heavenly lights.

Taken from one of my Facebook posts
The overwhelmingly powerful truth that covered our hearts at that moment was that even when we did not understand His ways, God was still God. We could lose things, possessions, and even children, but it did not discount the fact that we were in the hands of a loving God that makes all things work together for our good (Romans 8:28). I do not want to downplay the pains of going through hard times. They are painful, and we should acknowledge that pain.
Jesus had a hard time for you
If there's anyone who understands what it's like to have God (the father) give Him a hard time, it was Jesus. He was God and became man— a man who would give up the glory of His heavenly throne to experience pain, loss, grief, sorrow, hunger, lack, and sickness. And he did all of that so that He could suffer with you and for you.
Also a few years ago, just a little longer than now, I lost my mother to Cancer. That journey is outlined in her memor, "Canvas and Manuscript." Her death made little to no sense to me at that time, but as I grow older, I come to realize that those difficulties fade in the glorious splendor of the promise of the cross. While Jesus did not "save" my mother from Cancer, it doesn't mean He wasn't working. It's only by His grace that we as a family stand firm even in devastating loss— that none of us strayed from the faith. And it's only by His grace that I will get to see my Mama again. And that time, there will be no suffering, cancer, or hard times ever again.
So if you're having a hard time today, my friend, know that Jesus is with you. He always has, and He longs to stand with you in your suffering. And through Him, He fixes that suffering once and for all. Sure, you might be going through hard times now, but the blood of Christ and his saving power gives us the assurance that there will be a day that all our suffering will be gone, whether in this life or the next.