I was going through Youtube, one time, looking for some keynotes and tutorial videos to watch. Then I stumbled upon this amazing video by Bill Hybels. I have to say, that this is the one of a very few Youtube videos that have really transformed the way I do life completely.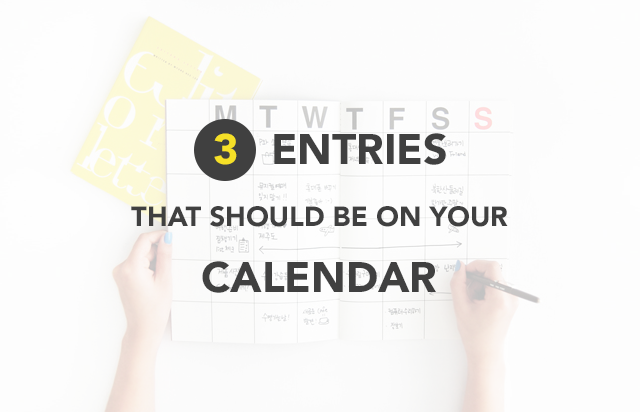 Here's the video:
Prior to watching Bill Hybel's short introduction to Simplify, it was very common for me to fill up my schedules with meetings, Victory Groups, One2One sessions, Design and Creative Execution time. About everything on my calendar was work related.
But when I saw this video, I realized that all the while, I was scheduling my weeks wrong. I had bombarded my planner with countless hours of work, and have only left empty spaces for whatever in between. From then on, I decided to add three more categories to my calendar:
1. Devotionals
A good friend of mine once told me, if it's not on your calendar, it's never going to happen. Then I looked at my schedule, and looked at my Bible reading pattern then it made sense to me. From that point on, I added two time slots everyday thirty minutes each to devote to Bible reading and prayer.
2. Family Time
How often do professionals fall under the trap of leaving blank spaces for family time on their planners and thinking "ah well, if I have the time, I'll probably take the family out to lunch on Thursday, but let's see"? Best practice for me is to deliberately place in four three hour slots (not including dinner time) a week for family bonding.
3. Rest
Sometimes, you just have to fill that day off up with calendar entrees. If it's empty, chances are you'll probably squeeze in a meeting in there. Next thing you know you're booked the whole of your day off. I strongly recommend adding extra prayer time, extra family time, and extra solitude time into that day-off slot.
Calendaring can seem like a pointless charade, and some will even consider it a waste of time. But you'll be surprised by the extreme changes that simple tweaks to your calendar will make.